31 years of successful activity on
the selection and seed production market
Agata SV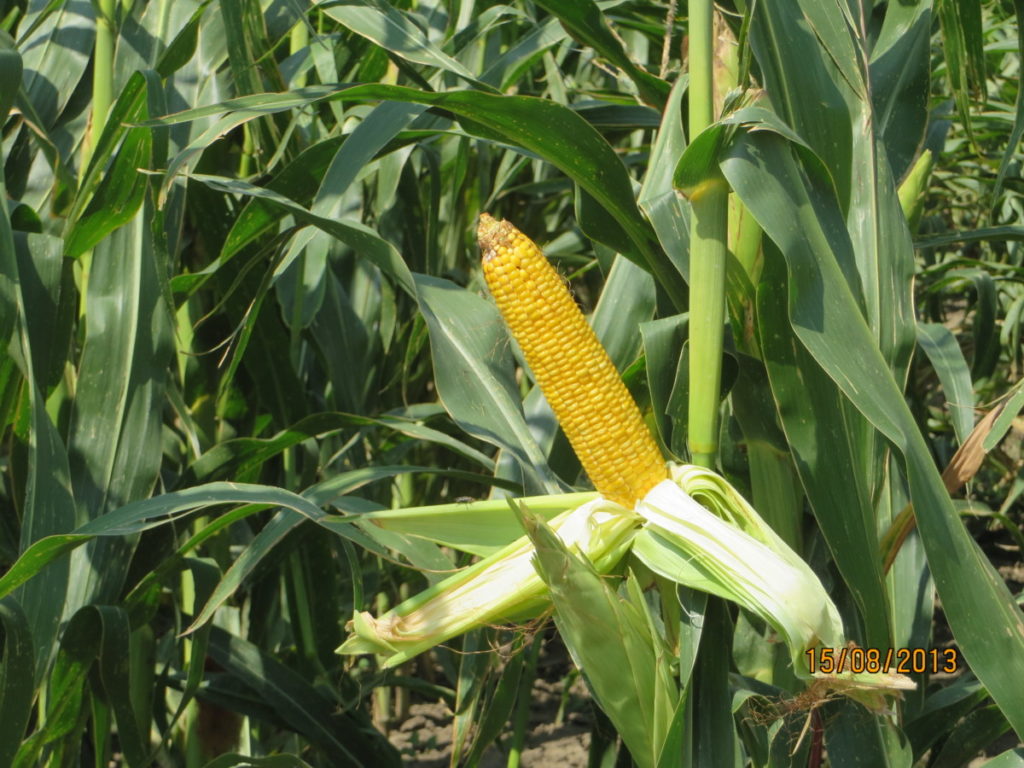 Description:
Early – maturing (FAO 160) three-way cross hybrid for all-purpose usage. Registered in National Registry of Selection Achievements Eligible for Usage in 2015 year  and recommended for seeds and forage usage. Maturing at the level of hybrid Katerina SV.
This hybrid (in normalized dry substance) has shown the highest yield on Chistopol State Seed-Trial Ground in the Republic of Tatarstan in 2013, which was 392 hundred kilograms per hectare; and on Planovskoe State Seed-Trial Ground in the Tula Region – 397 hundred kilograms per hectare. The results are respectively higher than yield of Katerina SV standard hybrid on 88 and 84 hundreds kilograms per hectare.
The highest yield of corn seeds, hybrid has shown during national crop variety testing on Lipetckaya National Plant Breeding Station. In 2013 it was 119.7 hundred kilograms per hectare and in 2014 – 80.5 hundred kilograms per hectare which is 12.7 and 29.8 hundred kilograms per hectare above, than yield of Kaskad 195 SV standard hybrid, respectively
The high rate of liquid release in the grain at maturity allows seeds maturation of hybrid in the South of Central region and Central Black Earth Region. The normal harvest grain moisture of Agata SV hybrid in the Central Black Earth Region was 18.7%. The same factor of Kaskad 195 SV hybrid was 23.4%. Because of early maturity and use of spring moisture, in rainless South Regions, Agata SV could be early harvested, that gives opportunity for autumn sowing.
Disease and insect resistant to head and boil smut, maize cob diseases and European corn borer. Agata SV has got yellow dent seeds. Plant height is 230-290 cm, middle level of maize cob affixion.
It is strongly recommended not overstock sowing on bogharic lands. Recommended degree of density is 50-55 thousand of plants per hectare. On the moisty soil recommended crop density is 60-70 thousand of plants per hectare.
Tolerable regions:
Middle – Volgian
The Penza Region, the Republic of Mordovia, the Republic of Tatarstan, the Samara Region, the Ulyanovsk Region
Central
The Bryansk Region, the Vladimir Region, the Ivanovo Region, the Kaluga Region, the Moscow Region, the Ryazan Region, the Smolensk Region, the Tula Region
Lower – Volgain
The Astrakhan Region, the Volgograd Region, Republic of Kalmykia, the Saratov Region